Main gate of Salcon Power Corp.
Telephone number (32)2726836 or (32)2533196 
In 1994, a consortium led by Salcon Philippines, Inc. won the bidding of the National Power Corporation's (NPC) rehabilitation, operation, maintenance, and management (ROMM) contract for the Naga Power Plant Complex in Cebu. The year marked the birth of Salcon Power Corporation, or SPC, which was formed to fulfill our obligitions under the ROMM contract, and more importantly, a mission to provide Cebu with a sustainable source of power. As a publicly listed Philippine corporation, SPC is authorized to primarily engaged in the design, construction, rehabilitation, operation, maintenance and management of power generation, supply and distribution of plants and related facilities.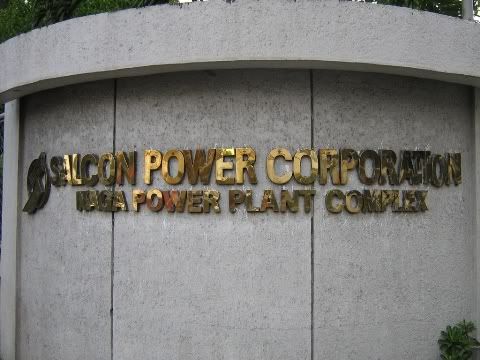 The company logo.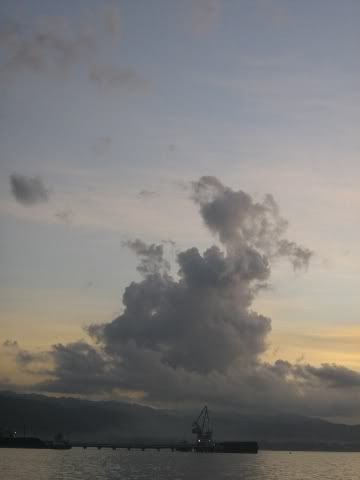 Sealanding of the powerplant in the morning
From 1994 to 1997, we have extensively upgraded and continuously maintained the facilities of the Naga Power Plant Complex. Armed with the primary business objective of increasing our involvement in power related projects in the Philippines, we have, since then, entered into joint ventures, acquired equity interest, signed technical services agreements, and have vied for similar government contracts.
The coal storage depot.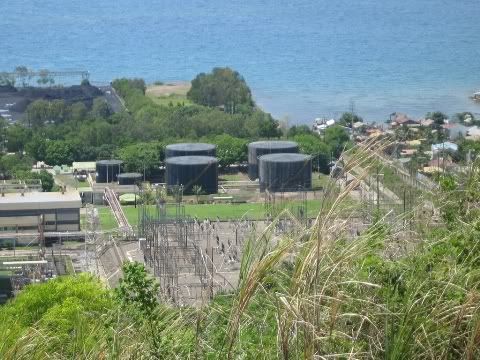 Amd the oil storage facilities.
We intend to go beyond Philippines shores. In the medium term, we intend to participate in the international power sector as well. We plan to achieve this by continuing our current strategy of focusing on our core competencies. Our short-term projects are in line with our long-term goals. For instance, our joint ventures are part of our strategy to increase involvement with the power sector, and at the same time, our technical services agreements help us realize our strategy of providing technical, operational, and management services to private power plant operators and electric distributors.
 The powerplant taken from the top of the hill.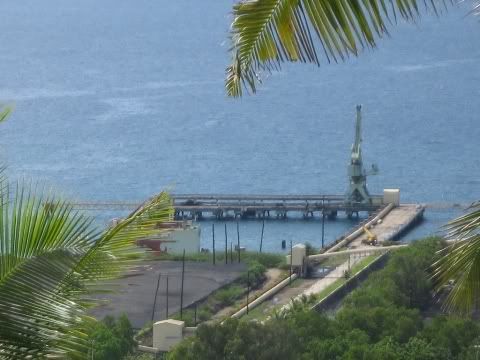 Seaport taken from the same spot.
Our plans for expansion are backed by Salcon Philippines, Inc. and Salcon Limited of Singapore. Salcon Philippines Inc. is the Philippine subsidiary of Salcon Limited. Salcon Limited is engaged in the development of the water treatment plants, waste water treatment plants, palm oil mills, and liquid storage tanks.