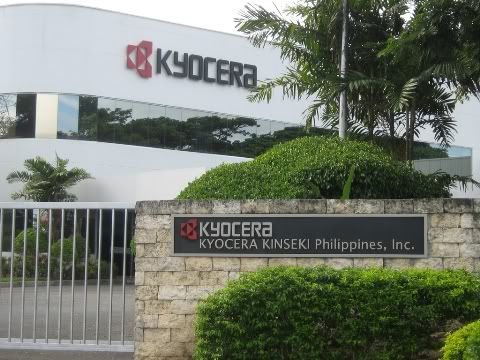 Front gate of the Kyocera plant.
Kyocera Kinseki Phils Inc
New Cebu Township One Special Ecozone,Barangay Cantao-an,Naga,Cebu,Philippines 
Telephone number (32)2728191-2728196 
On the basis of technology for the growing of synthetic quartz crystals, Kyocera Kinseki manufactures a range of high-quality, highly reliable quartz crystal devices and quartz crystal application products for use in electronic equipment. The Company undertakes every part of the production process in-house, from research & development to planning, design and production. Kyocera Kinseki will actively pursue the development of quartz crystal products to support the continued growth of the network society. 
Quartz crystal devices are key components with an important impact on the performance of cellular phones, digital cameras and other digital equipment. Kyocera Kinseki is one of the world's leading makers of quartz crystal devices, covering every aspect of production from the growing of synthetic quartz crystals to the manufacture of final products using quartz crystals, including quartz crystal units, crystal oscillators, SAW filters, and optical devices. 
Kyocera Kinseki will continue to supply quartz products to customers around the world, contributing to the development of the ubiquitous network society of the future. In conjunction with the growth of the information & communications industry market, we expect our quartz devices business to achieve spectacular growth.
Some more pictures of the Kyocera Kinseki plant.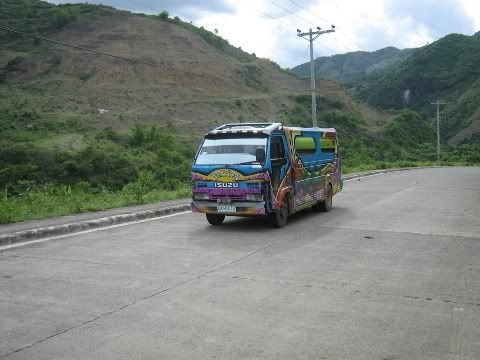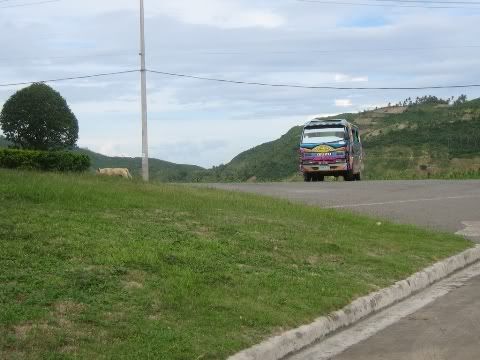 They even have their own shuttle bus.